EXP Conventions Incorporated is the 501c3 Nonprofit Organization that oversees all EXP Con branded events. Our organization is a community of people that connect with and are inspired by what's possible through video games as a storytelling medium and multi-faceted art form.  True to our organization's core values, we create and run weekend long conventions that celebrate, showcase, and promote the medium of video games (plus other related forms of artistic expression) and its impact on popular culture.  
EXP Con 2021is a weekend-long, all-ages, family-friendly event, to be held at the St. Johns County Convention Center and Renaissance Resort at World Golf Village in 2021.  Our dynamic programming has compelled fans to travel from across the globe to St. Johns County for a unique experience year after year.
EXP Conventions celebrate and promote the artistic medium of video games and other related forms of artistic expression which include Anime (Japanese Animation), Manga (Japanese Comics), Cosplay, Table Top Gaming, and more.  These interests are celebrated with Genre-specific Industry-driven Panels and Events, Genre-specific, Fan-driven Panels, Events, and Workshops, Cosplay Events and Competitions, Gaming Tournaments and casual-play in our huge Video Game Lounge, Artist Alley (for artists to display and sell their works), a Genre-specific Vendor Room with shops and exhibitors set up for attendees to peruse and purchase merchandise related to their interests, Industry Celebrity autograph sessions/meet and greets, and much more~!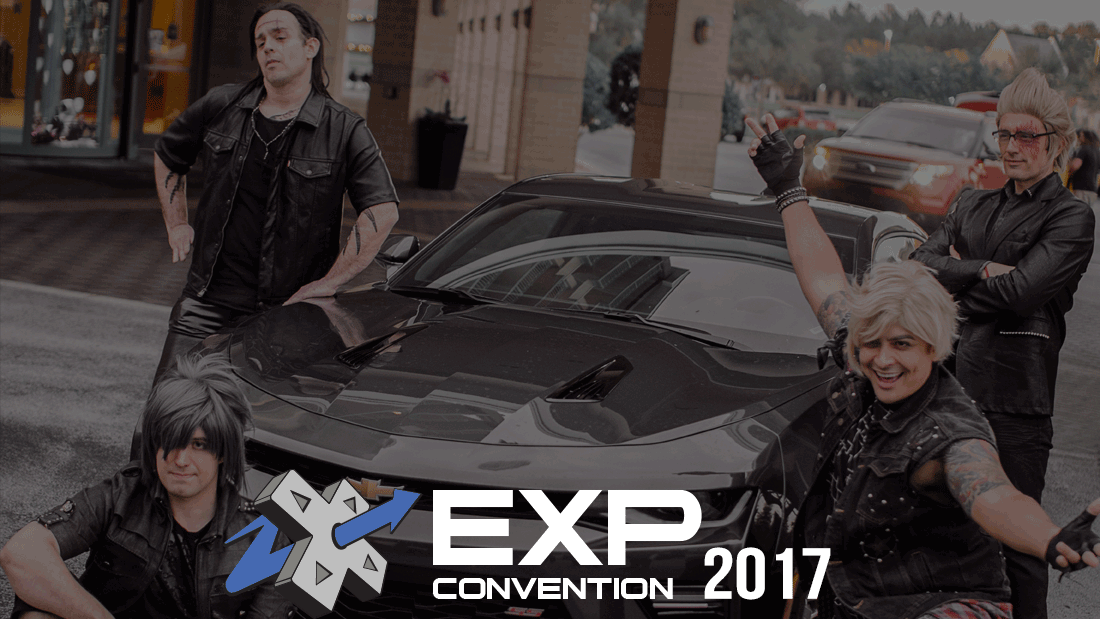 On the History of EXP Conventions: The organization was founded in 2008 and a small team of dedicated staffers ran the event successfully for 4 years (2008-2011) before going on hiatus until 2016.  EXP Con Returned from hiatus successfully in 2017, after quite the journey.  EXP Con 2017 took place in our original host hotel and convention center at the Renaissance Resort at World Golf Village in St. Augustine, Florida during the weekend of October 27-29, 2017.
EXP Con 2018: Fans from all over came to St. Augustine, Florida to check out the convention and meet industry guests such as Ali Hillis, Charles Martinet, Doug Cockle, Cherami Leigh, and Bryce Papenbrook at the 6th Annual EXP Con.
EXP Con 2017:  This was the first time the main cast of the critically acclaimed game Final Fantasy XV (Ray Chase, Adam Croasdell, Christopher Parson, and Robbie Daymond, as well as their voice director Keythe Farley) had ever attended a convention together as a group. The 6th year of EXP Con was also the first ever fan convention appearance for Doug Cockle, the voice actor behind Geralt of Rivia of the acclaimed Witcher franchise of games.  Renowned lyricist/performer Mega Ran also made his first ever EXP Con appearance in 2017.  Rounding out the guest list, the comedy group Mega64 made another of their unforgettable appearances at the 2017 event.
Previously at EXP Con Years 1-4: attendees were able to meet popular industry guests such as Steve Blum, Beau Billingslea, Johnny Yong Bosch, TC Carson, Steve Downes, Troy Baker,  Charles Martinet, Christoper Sabat, Eileen Stevens, Ali Hillis, Mega64, Mark Meer, Jennifer Hale, Aaron Dismuke, the band Random Encounter, and more~!