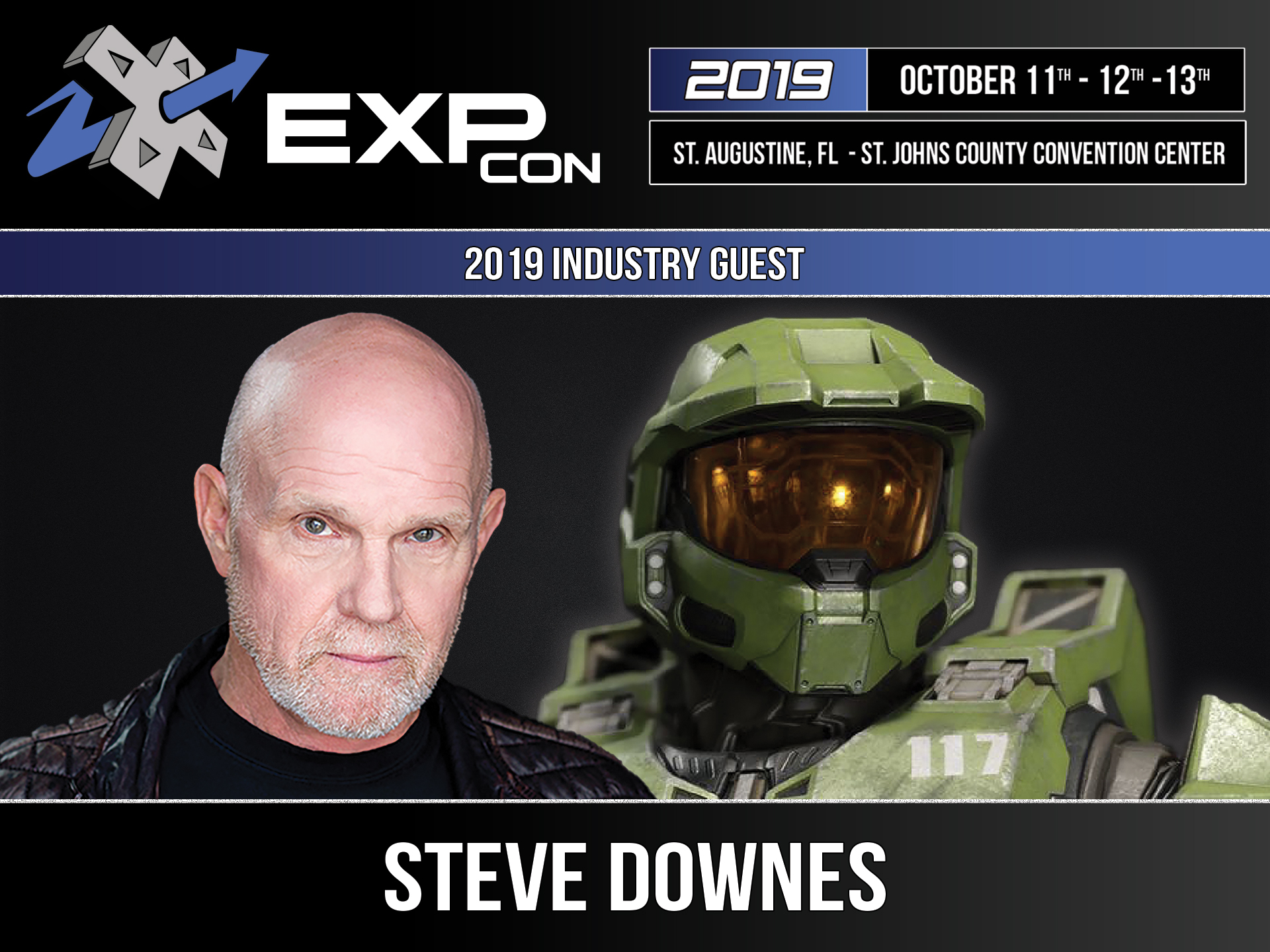 Steve Downes is an American DJ and voice actor. He is best known for his work as the voice of the Master Chief in the Halo video game series. He worked as a disc jockey at Los Angeles, California, Album-oriented Rock radio stations KWST (1978-1981), KEZY-AM (1981-1982) and KLSX (1994), but is best remembered working evening drive at KLOS from 1982 to 1991. He frequently hosted the live call-in talk show, Rockline in the early 1990s. Most recently, he worked as the morning show host for 97.1 WDRV "The Drive" in Chicago, Illinois.[1] Downes also hosts the nationally syndicated radio show "The Classics". He is married to fellow voice actress Liz Zweifler. On February 6, 2015, Downes announced that after 44 years in radio he would retire to spend more time with his family; his final show on WDRV was March 9, 2015. He was succeeded by veteran sports/talk radio hosts Dan McNeil and Pete McMurray.Steve Downes has been in commercial voice since 1990. He has provided voices for several video games. His first experience in voice acting for video games came in 1999 when he played the role of Gunnar in the video game Septerra Core: Legacy of the Creator by Valkyrie Studios. Despite the relatively minor role, his performance caught the attention of the voice acting director and music composer of the game, Martin "Marty" O'Donnell. When Marty began working on the video game Halo: Combat Evolved at Bungie, he invited Steve to voice the game's main character, Master Chief.
Autograph, Photo, etc. Info:
Steve Downe's Rates are as follows:   Autographs are $30.00 each.  Photo with Guest at the table is $20.00.  Autograph/Photograph Combo is $40.00.  Phone calls, voice recordings, or videos will be $20.00 each.  Additionally, Steve Downes has special rates for attendees who want dual autographs and/or photos from Steve Downes and Jen Taylor both. Special Dual Rates are as follows: Dual Autographs are $50. Dual Photos $20. Dual Autograph/Photo Combos are $60.
The EXP Con 2019 Level 99 Autograph Access Card allots the opportunity to get one signature from Steve Downes, free of charge.

 

The item to be autographed must be provided by the attendee (EXP swag or whatever else) for the Guest to sign. This is a punch card.

 

Once you have claimed your autograph opportunity for this guest, you are subject to their general autograph rates and conditions for subsequent signatures.  You can use the EXP Con 2019 Level 99 Autograph Access Card during the Main Events Autograph Sessions throughout the weekend.