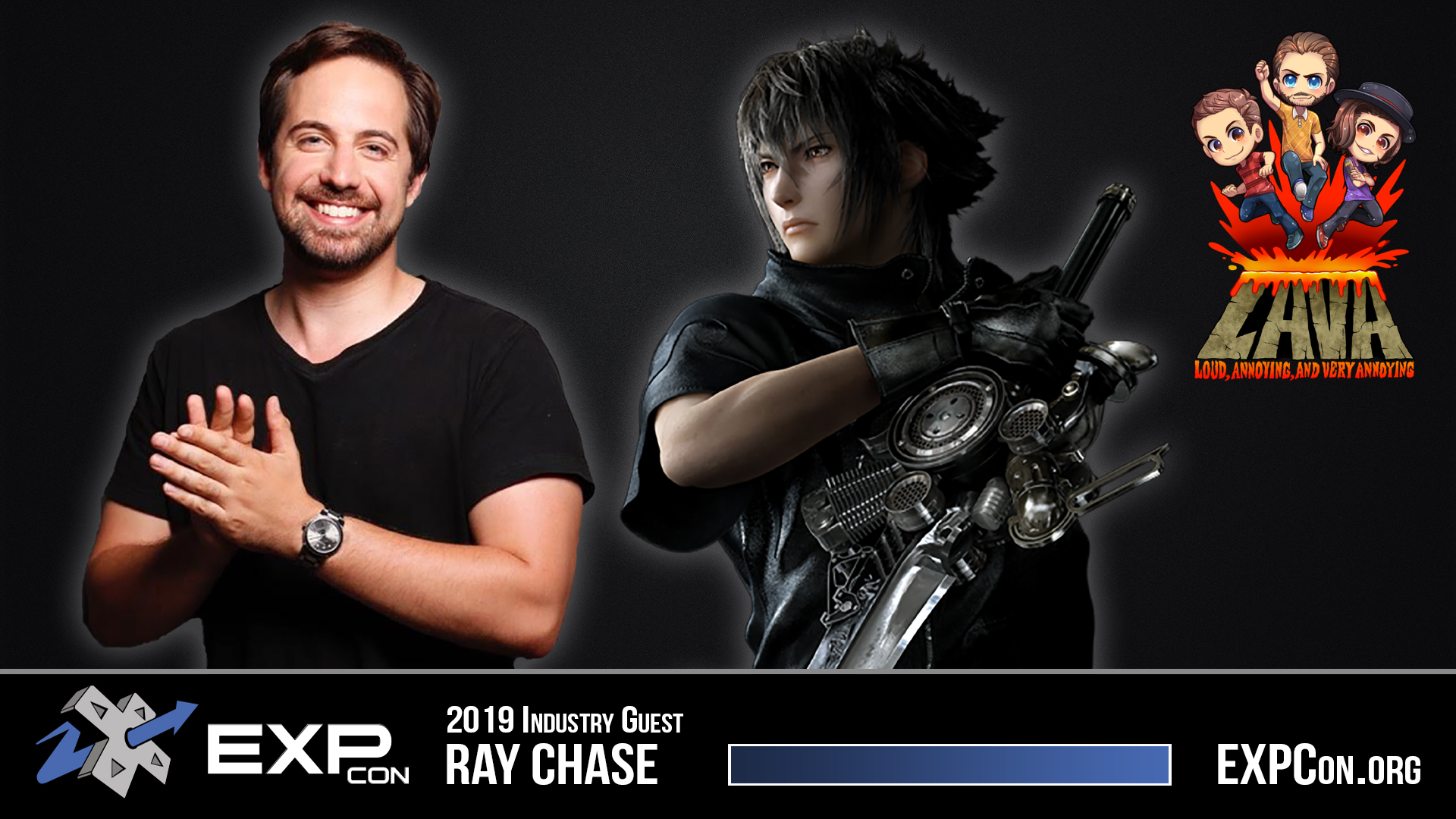 Ray Chase is an American voice actor who has voiced in anime, animations, video games and audiobooks.  He is a proud founding member of the comedy and gaming troupe Loud, Annoying, and Very Annoying (LAVA), which he shares with fellow actors Max Mittelman and Robbie Daymond.
Fans may recognize Chase as the main character Noctis in "Final Fantasy XV"; Master of Masters from "Kingdom Hearts"; Artorius from "Tales of Berseria"; Roy/Gaius/Alphonse/Fernand from "Fire Emblem"; Eve from "Nier Automata"; and his most celebrated role as the Subway Announcer in "Persona 5." He's also made minor appearances in "God of War"; "Mass Effect Andromeda"; "Horizon: Zero Dawn"; "Deus Ex: MD"; "Xenoblade Chronicles X" and "Tyranny."
Chase's anime roles include Roswaal in "Re:Zero"; Keith Flick in "B: The Beginning"; Puri Puri Prisoner in "One Punch Man"; Yuu Otosaka in "Charlotte"; Yukiatsu in "Anohana: The Flower We Saw That Day"; Howzer in "Seven Deadly Sins"; Hanzo/Squala in "Hunter x Hunter"; Rubber Soul in "Jojo's Bizarre Adventure," as well as joining the casts of "Your Name," "Berserk," "Mob Psycho 100," "Gundam: Iron Blooded Orphans," "Blue Exorcist," "Fairy Tail," and many others!
Autograph, Photo, etc. Info:
The EXP Con 2019 General Admission Autograph Access Card allots the opportunity to get one signature from Ray Chase, free of charge.

 

The item to be autographed must be provided by the attendee (EXP swag or whatever else) for the Guest to sign. This is a punch card.

 

Once you have claimed your autograph opportunity for this guest, you are subject to their general autograph rates and conditions for subsequent signatures.

 

You can use the EXP Con 2019 General Admission Autograph Access Card during the Main Events Autograph Sessions throughout the weekend.