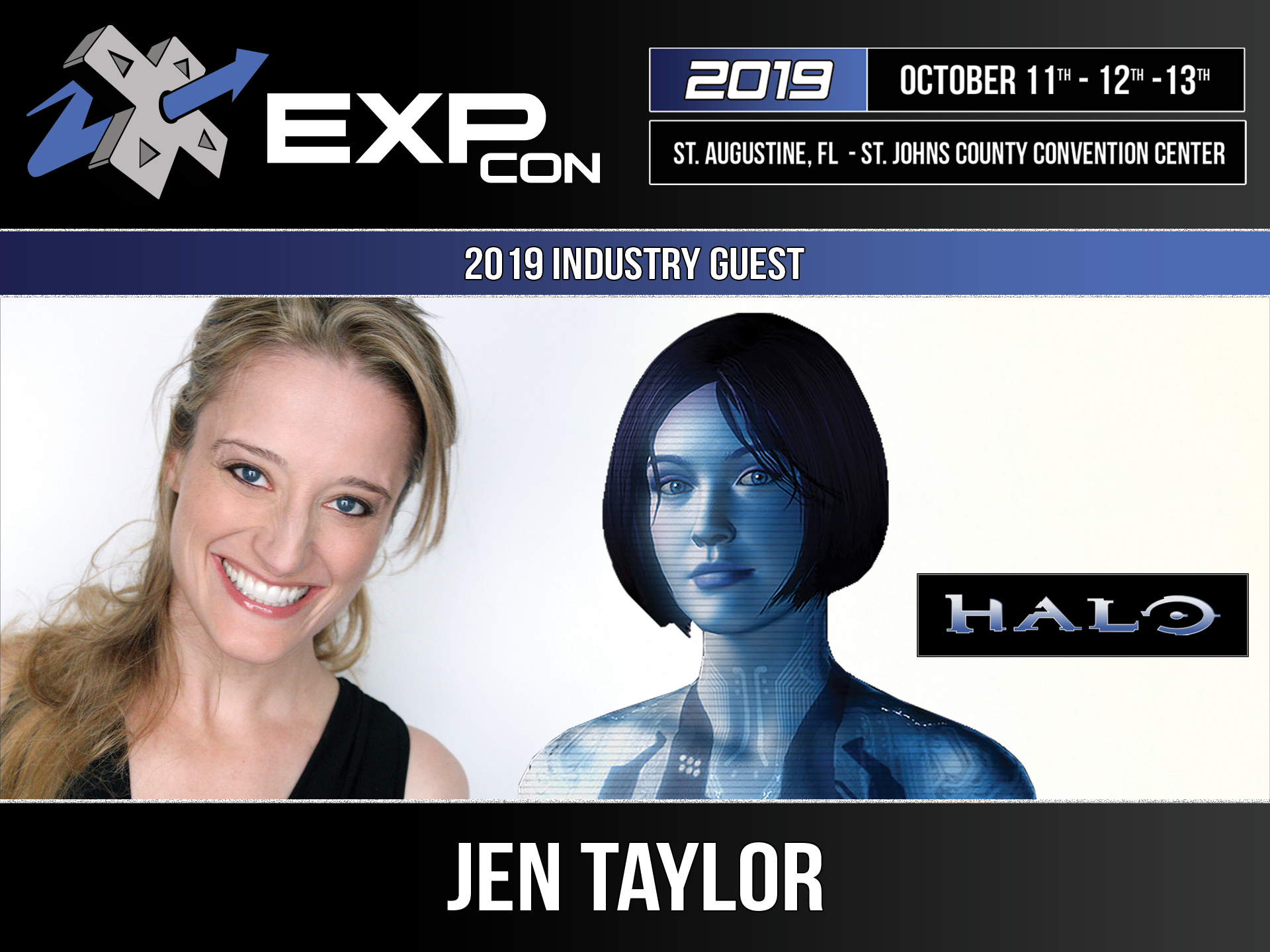 Jen Taylor is an American voice actress best known for her roles as Cortana in various Halo games as well as the intelligent personal assistant of the same name. She also voices Zoey in Left 4 Dead; Princess Peach, Toad, and Toadette in various Mario games; Salem in RWBY, and Lina, Windranger, Puck and Medusa in Dota 2.
Autograph, Photo, etc. Info:
Jen Taylor's rates are as follows: Autographs will be $30 each. Photo with Jen Taylor at the table is $20 each. Autograph/Photo Combo price is $40. Phone calls, videos and voice recordings will be $20 each.  Additionally, Jen Taylor has special rates for attendees who want dual autographs and/or photos from Jen Taylor and Steve Downes both. Special Dual Rates are as follows: Dual Autographs are $50. Dual Photos $20. Dual Autograph/Photo Combos are $60.
The EXP Con 2019 Level 99 Autograph Access Card allots the opportunity to get one signature from Steve Downes, free of charge.

 

The item to be autographed must be provided by the attendee (EXP swag or whatever else) for the Guest to sign. This is a punch card.

 

Once you have claimed your autograph opportunity for this guest, you are subject to their general autograph rates and conditions for subsequent signatures.  You can use the EXP Con 2019 Level 99 Autograph Access Card during the Main Events Autograph Sessions throughout the weekend.