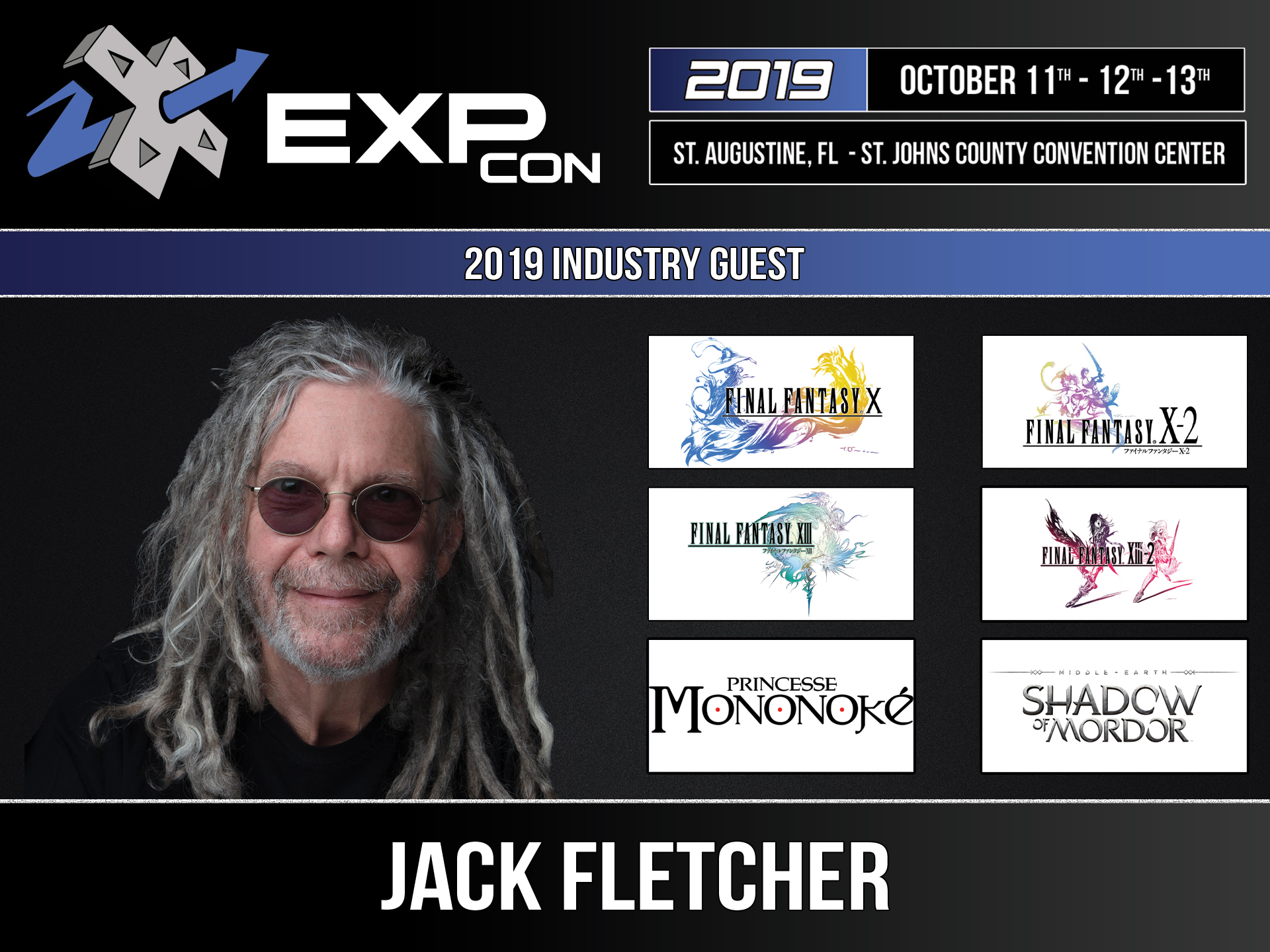 Jack Fletcher is one of the top voice directors in the business.  He's directed such iconic animation titles as Powerpuff Girls, Looney Tunes, Uncle Grandpa, Sonic, My Gym Partner's a Monkey, Spawn, Aeon Flux, Animatrix, Princess Mononoke, Kiki's Delivery Service, and Final Fantasy: The Spirits Within.  His game titles include the recent Walking Dead, Season 4; Middle-Earth: Shadow of War; Shadow of Mordor; Guardians of Middle Earth; Chronicles of Valkyria; Riddick:Dark Athena; and Final Fantasy games – X, X-2, XII, Tactics, 13, and 13 part 2; as well as Sonic game titles and many more.  Jack directed projects for Alien Voices and the SciFi Channel featuring Star Trek actors Leonard Nimoy, John DeLancie and William Shatner.  He has worked with the very finest voice and a acting talent available including Hugh Jackman, Mark Hamill, Pam Adlon, Keith David, Ming-Na Wen, Flea, Pamela Anderson, Debbie Reynolds, Claire Danes, Billy Crudup, Donald Sutherland, Vin Diesel, Gillian Anderson, Alec Baldwin, Sarah Michelle Geller, Freddie Prinze, Jr. Ving Rhames, John DiMaggio, Patrick Warburton, Tom Kenny, Phil Hartman, Kirsten Dunst and many more.   As a voice actor, he performed Garik Ronso in Final Fantasy X-2, Hannes Salinger in Valkyria Chronicles, and Principal Bullhorn in Uncle Grandpa. In addition to his extensive animation and game credits, Jack has directed live action dubs and many Japanese anime titles including Tenchi Muyo, Pet Shop of Horrors, Vampire Hunter D, and Tekkonkinkreet.   Trained in acting at Juilliard and in film at NYU, Jack has a theater background and has taught acting and directed for the stage.  He lives in San Francisco and Los Angeles.  
Autograph, Photo, etc. Info:
The EXP Con 2019 General Admission Autograph Access Card allots the opportunity to get one signature from Jack Fletcher, free of charge.

 

The item to be autographed must be provided by the attendee (EXP swag or whatever else) for the Guest to sign. This is a punch card.

 

Once you have claimed your autograph opportunity for this guest, you are subject to their general autograph rates and conditions for subsequent signatures.  You can use the EXP Con 2019 General Admission Autograph Access Card during the Main Events Autograph Sessions throughout the weekend.