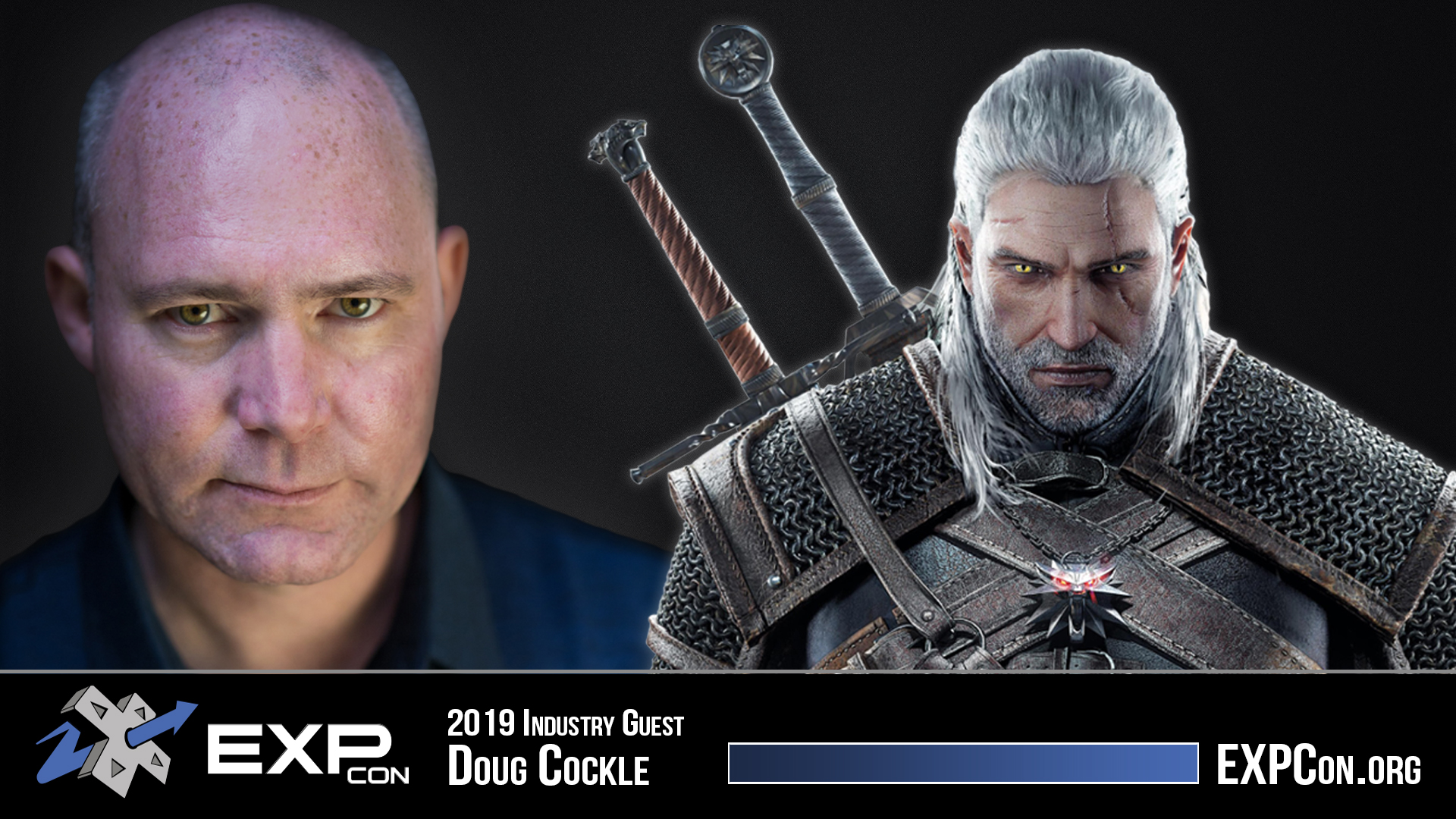 Doug Cockle is an American actor, director and acting teacher living in the United Kingdom. For over 20 years he has worked in theatre, film, television, radio, video games and corporate video. Doug was also the Course Leader for the BA (Hons) Acting degree at the Arts University Bournemouth from 2005 to 2017. Doug has worked extensively in the video games industry and is primarily known for his work as Geralt of Rivia in the Witcher video game series.
Doug has been the voice of Geralt since the series began in 2007 and has been nominated for several awards for his work with this character. These include: BAFTA – Games Awards, Performer, 2016, LA Game Awards – Best Performance, 2015, DICE Awards – Outstanding Achievement in Character, 2016. He also won the following awards: NAVGTR Awards (National Academy of Video Game Trade Reviewers) – Performance in a Drama, Lead (Witcher 3, 2016) and Golden Joystick Awards – Best Performance (Witcher 3, Blood and Wine Expansion, 2016). Doug has also lent his voice to various characters in popular games such as The Division, Quantum Break, and Horizon: Zero Dawn.
Autograph, Photo, etc. Info:
The EXP Con 2019 General Admission Autograph Access Card allots the opportunity to get one signature from Doug Cockle, free of charge.

 

The item to be autographed must be provided by the attendee (EXP swag or whatever else) for the Guest to sign. This is a punch card.

 

Once you have claimed your autograph opportunity for this guest, you are subject to their general autograph rates and conditions for subsequent signatures.  You can use the EXP Con 2019 General Admission Autograph Access Card during the Main Events Autograph Sessions throughout the weekend.