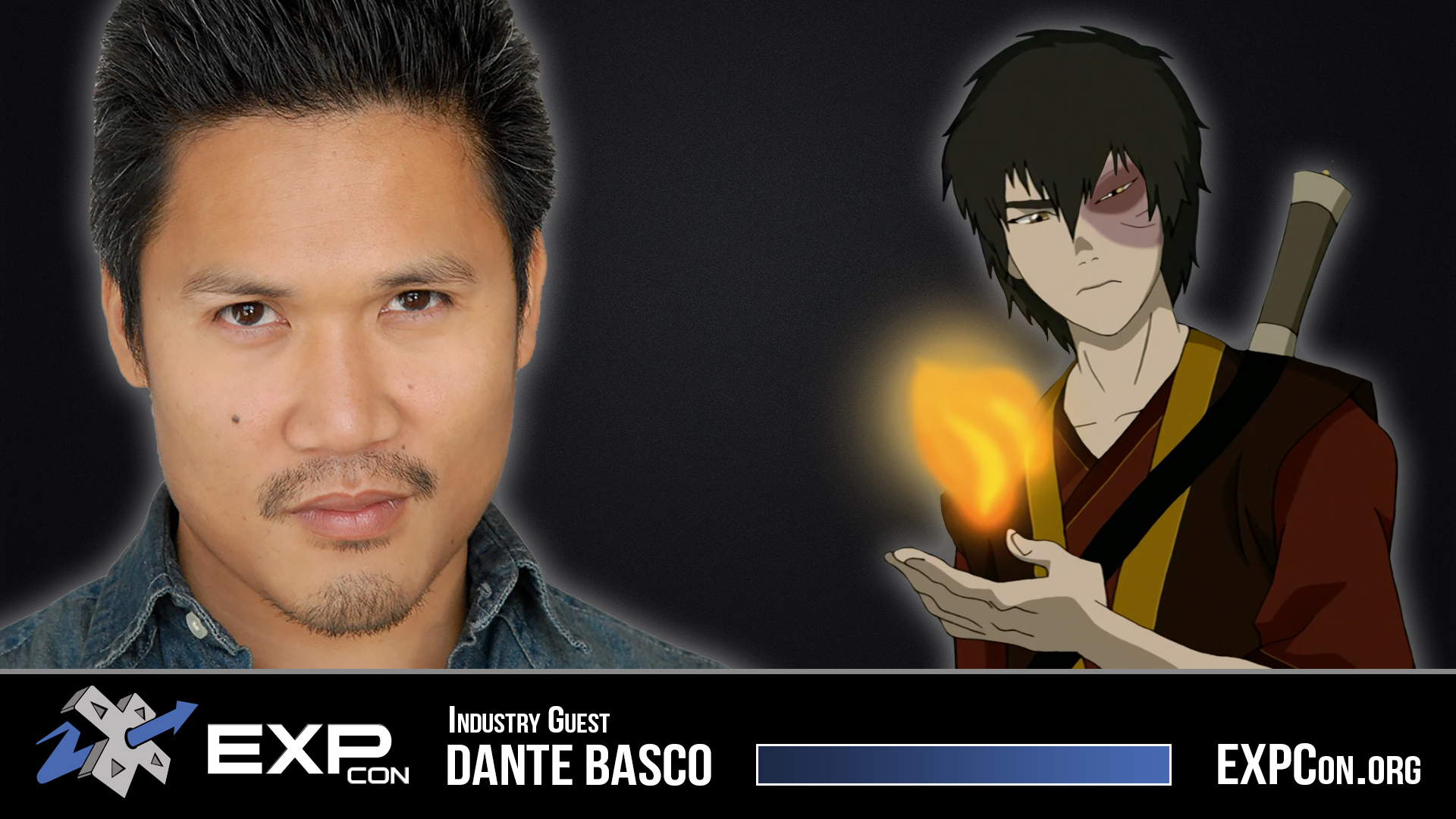 With a career spanning over two and a half decades, DANTE BASCO is a Hollywood actor who has become a cult classic and pioneering figure in Asian American cinema. He was first introduced in Steven Spielberg's fairytale movie Hook, as "Rufio", the leader of the Lost Boys. He quickly jumped to leading roles like Newline's Take the Lead, opposite Antonio Banderas, and The Debut, which became the voice of a Filipino American generation. 20thCentury Fox executives were so mesmerized by the uniqueness of Dante's look and ability that they gave him a development deal for his own series and he starred in a pilot for Touchstone/ABC, The Chang Family Saves the World, written and produced by John Ridley and directed by Paris Barclay. Ever versatile, he's "Jake Long" in Disney's animated series American Dragon: Jake Longas well as "Prince Zuko" in Nickelodeon's phenomenal hit, Avatar: The Last Airbender.
Born and raised in the City by the Bay, Dante started out breakdancing with his three brothers at the age of 8, calling themselves "The Street Freaks". Quickly they became one of the top groups in San Francisco, opening for acts like Ice-T and Vanity and performing during half-time shows for the 49ers and the Oakland A's.
Dante and his family moved to Los Angeles in the mid-80s where he started to work immediately. By the age of 16, Dante was fencing against Dustin Hoffman and flying with Robin Williams in Hook. He's found success on the small screen as well on fromThe Fresh Prince of Bel-Air and recurring on Hangin' with Mr. Cooper and Moeshain the 90's to prominent spots onNash Bridges, Touched by an Angel, and Providencein the early 2000's and hit shows today like CSI: Miami, Entourage andHawaii Five-0.
A young man of many talents, Dante is the founder of on e of the largest weekly poetry venue in the country, "Da Poetry Lounge" in Los Angeles and he has also shared his spoken word poetry on Russell Simmons' HBO Def Poetry Jam. He has also begun writing and producing his own features with his production company Kinetic Films, including Hang Loose, a (hilarious buddy) comedy with YouTube sensation KevJumba, winning the 2012 Los Angeles Asian Pacific Film Festival Special Jury Prizes for "Best Actor" and "Best Newcomer" respectively.
From breakdancing in the streets of San Francisco to starring in movies on the silver screen, Dante Basco has become one of the most recognizable faces in Hollywood and truly an Asian American icon.
Autograph, Photo, etc. Info:
Dante Basco's Rates are as follows:   Autographs are $30.00 each.  Photo with Guest at the table is $20.00.  Autograph/Photograph Combo is $40.00.  Phone calls, voice recordings, or videos will be $50.00 each.
The EXP Con 2019 Level 99 Autograph Access Card allots the opportunity to get one signature from Dante Basco, free of charge.

 

The item to be autographed must be provided by the attendee (EXP swag or whatever else) for the Guest to sign. This is a punch card.

 

Once you have claimed your autograph opportunity for this guest, you are subject to their general autograph rates and conditions for subsequent signatures.  You can use the EXP Con 2019 Level 99 Autograph Access Card during the Main Events Autograph Sessions throughout the weekend.